We offer a unique approach that combines the science and art of hearing aid programming.
Microsuction is considered the safer and gentler method of removing excessive ear wax build up using air suction.
At BestHear we offer comprehensive hearing tests for children 3 years old and over.
what I customers think of us
Honesty, integrity & experience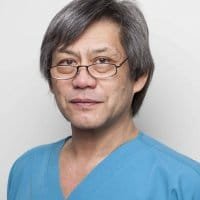 "Highly recommended"
My hearing has been deteriorating for sometime,  especially in a busy crowded environment. Armaj was patient and attentive , showed me on screen , my ear canal and wax , and performed a very thorough examination , wax clearing and hearing test .
I only needed a hearing aid in one ear and it has made such a difference to my confidence and interaction in social situations .
Highly recommended
"First Class"
The attention from Betterhear in providing support for my wife in setting up new hearing aids for her is absolutely first class.
Both hearing aids are working well and the follow up is very much appreciated
I would give a full five star rating to the audiologist